For over two decades Adrienne Weiss and her team of coaches
have taught hundreds of Emmy, Golden Globe, Clio, Oscar
winning and first-time directors how to
GET GREAT PERFORMANCES.
Through private coaching and intimate workshops
in New York, Los Angeles and London, our team teaches The
Tools, Adrienne's unique and acclaimed method.

We are the premiere secret weapon for directors looking to get outstanding work from their actors.

"Hands down,
the most
important
classes I've
ever taken
as a filmmaker."
Laura Nix, Oscar Nominee / WALK RUN CHA-CHA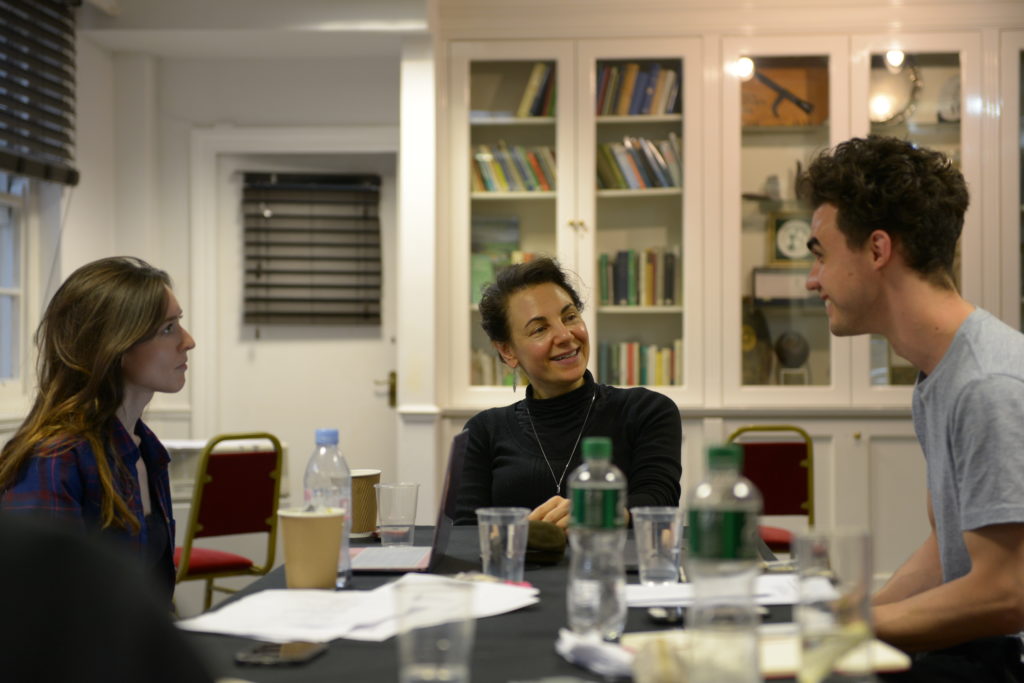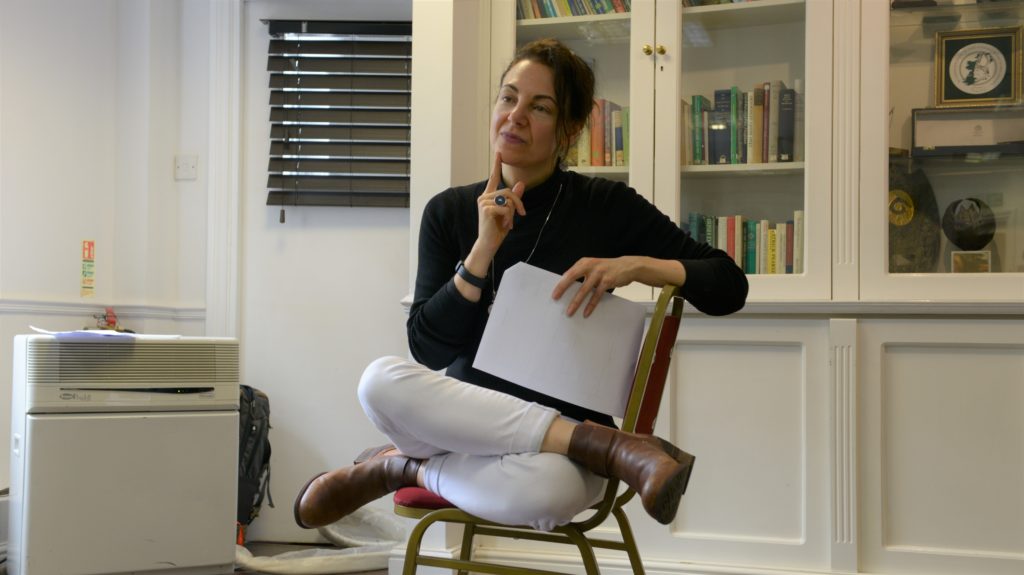 As a Yale educated theater director entering the world of filmmaking, I was surprised to discover how often film directors felt unable to get great performances from their actors. I was also hearing from actor friends, working on both indie and studio projects, how often they felt ignored, neglected, or even abused by their directors. Even when the director communicated enthusiastically to the actors, it was often still unclear to the actor how to play the scene. Clearly, there was a major communication gap between directors and actors that needed addressing. I had the luck to have had some extraordinary directing teachers, and many years of experience as a theater director, and decided to give it a try teaching film directors how to direct their actors. My approach developed organically as I saw what students needed, and over time it became natural to distill my decades of practical experience into The Tools, a straightforward and easy to use method to get great performances.

I have been teaching The Tools both at the NYU and Columbia Grad Film programs, and in private workshops around the world, for over twenty years now. I used them directing my first feature, which premiered at Sundance, and all my subsequent films. And I'm constantly using The Tools to coach directors to get the best from their actors, from high profile television shows like Bridgerton to award winning independent feature films like Our Father, The Devil, nominated Best Feature at the 2023 Independent Spirit Awards. I also learned early on that The Tools are wonderfully helpful for screenwriters, and those directors who study with me and are also screenwriters invariably find the same thing. I constantly use them with my script consulting clients as well as for my own writing. I love sharing The Tools with other filmmakers, empowering them to get the best from their actors, improve their screenwriting and elevate their projects. I hope you will enjoy learning The Tools - and use them! - for many years to come.

– Adrienne Weiss, Founder / DIRECTING ACTORS
Where to Start: The Tools Foundation Workshop
Our signature course is The Tools Foundation Workshop, a practical and comprehensive introduction to the art and craft of how to get great performances. Suitable for both the professional as well as the up and coming film director, as well as for anyone who loves great performances and wants to understand what goes into making them, this course comprises over 38 hours of class time. The first half of the course begins with Adrienne giving a lecture on The Tools to a group of eight talented directors, then goes on to an extensive exploration of how to dig into a script and use The Tools to prepare a text to direct. Next, we watch our directors use The Tools to audition a series of actors, and start to observe with our own eyes the improvement of performance through effective direction. Attention is also given to how to assess an actor's audition and what to look for when casting. Actors are then cast into scenes, and directors rehearse with them off camera. In the second half of the course, directors return to present their scenes and we watch Adrienne work her magic, teaching how to use The Tools to improve each actor's performance. Each scene becomes a case study of how to use The Tools on-set, as we watch unconvincing performances become convincingly lifelike, and lifelike performances become electrifyingly powerful. The course concludes with a Q&A, and viewers finish with a sense of new found confidence that they now have an effective and practical technique for getting great performances.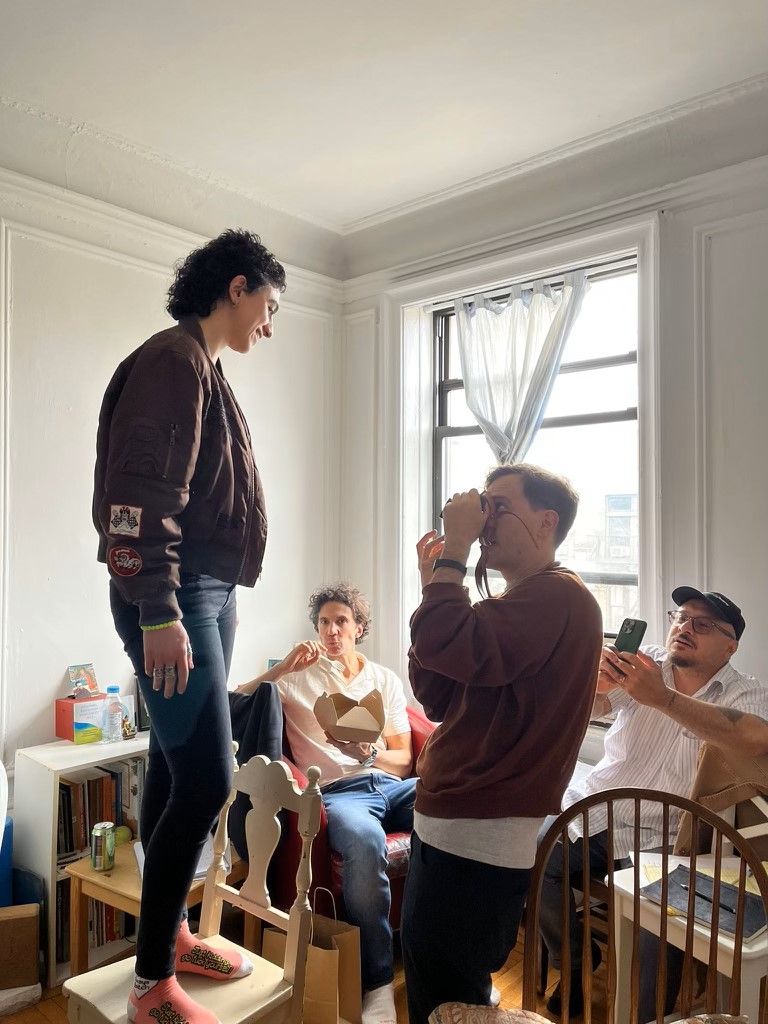 "Adrienne's workshops have been invaluable to my career. I learned everything from analyzing scripts to giving clear, playable direction to taking risks and having fun — all of which has proven essential to me when working with the gifted cast of Mad Men or any other TV show. I constantly use her "Tools" to unlock strong, grounded and refreshing performances take after take. Thank you Adrienne!"  
– Jennifer Getzinger, Director / WESTWORLD, ORANGE IS THE NEW BLACK, HOW TO GET AWAY WITH MURDER


Looking to Dive Deeper?
Check out our Other Courses!
Dive deep into the nitty-gritty and enhance your knowledge of these popular Tools Topics with our four Webinars led by Adrienne and her colleague Brad.




Subscribe to our YouTube Channel
Here's a sneak peek of what makes a performance great...subscribe for more great content and tips from Adrienne!

To learn more about what we do, visit our website.
Read testimonials from our alums, learn more about Adrienne & her team of coaches, view our in-person workshop schedules, and get information about private coaching.


Check your inbox to confirm your subscription